Wednesday, September 15th, 2010
Wednesday, September 15th, 2010
Here are some really horrific photos of bound feet. Personally, I've never really given it much thought until now but binding the feet really destroys the bone structure and causes unbelievable pain. Here's a website that gives a little background information about why the foot bindings started and when.
http://www.anomalies-unlimited.com/OddPics/Bound.html
It's infuriating to say the least.  And strangely enough, this does relate to Lady Gaga in a very unnerving way….
Yep. Those are toes.
THOSE ARE BABY SHOES AND CLEARLY NOT A BABY'S FEET!!!!
An X-Ray of the feet deformed by foot binding.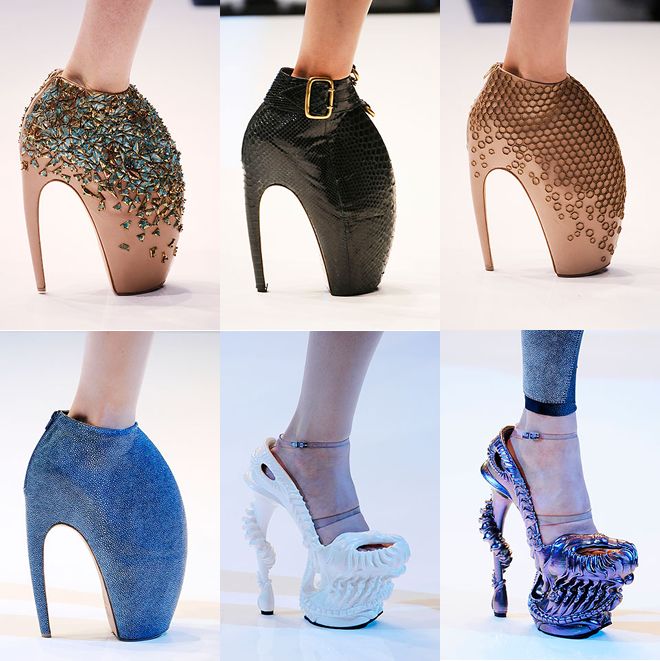 Here are the shoes, the top ones most specifically, that Lady Gaga has made famous in her videos and appearances. I found this picture mixed in with the ones of Chinese women and their bound feet. When I looked at the website it came from, a fashion blog talking about Alexander McQueen no less, the caption above it said this:
"The shoes are out of this world! Over the top and somewhat resembling Chinese bound feet, the platform booties trump the Nina Ricci ankle breakers from last season."
All I can say is WOW. Is anyone else completely horrified/disturbed by this?